Opening Leeuwarden-Fryslân 2018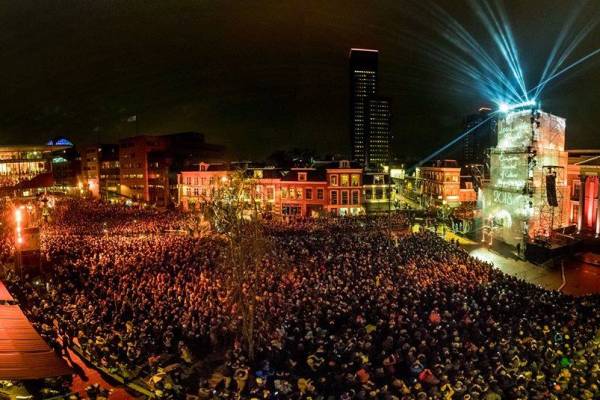 For the grande Opening of Leeuwarden-Fryslân Cultural Capital of Europe Sytze was asked to write the music. He made a 20 minute piece, played by the Noord Nederlands Orkest, several fanfares & brassbands, a choir of thousands of people & children and many other musicians. The piece works towards the song 'Seis oere thús', co-written and performed by Nynke Laverman. The opening took place at January 27th and it was directed by Ira Judkovskaja and Tryater, the acting company she leads.
Curious what it sounded like? The track will soon appear on Soundcloud and/or Youtube.
Keep you informed!