LÂN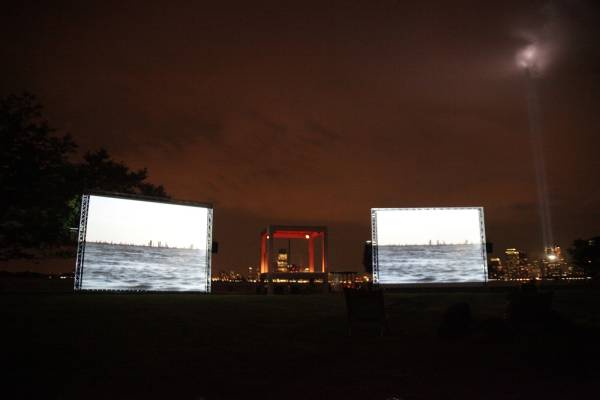 Lan New York 2009 - Herman Zeilstra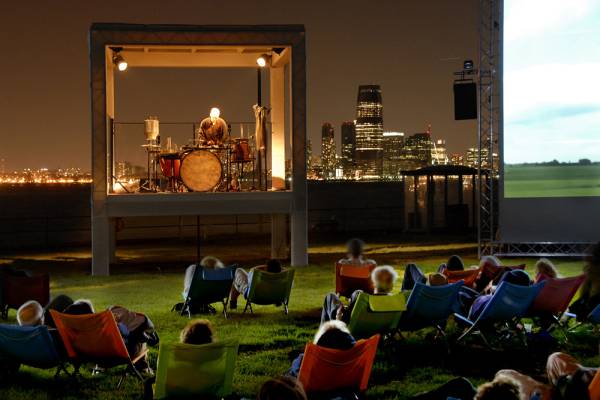 Lan New York 2009 - Tom Lievense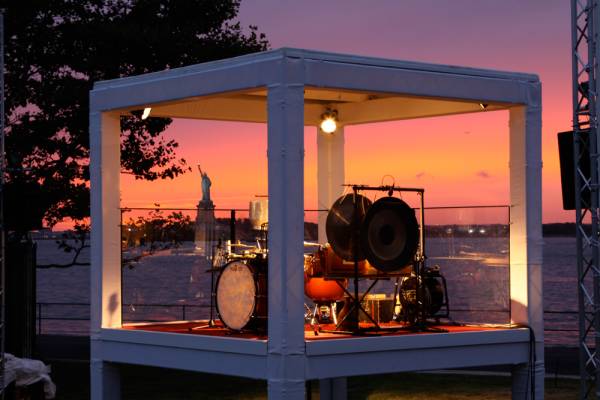 Lan New York 2009 - Jelmer Dijkstra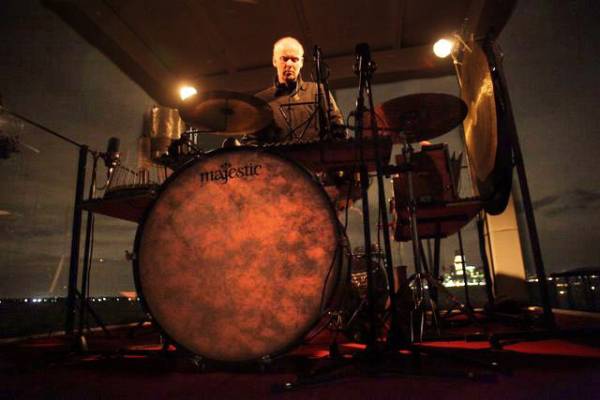 Lan New York 2009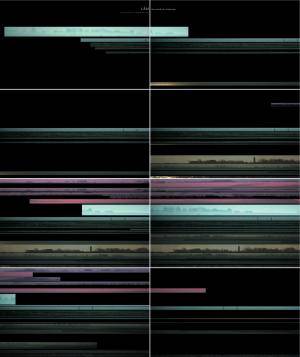 Poster Lan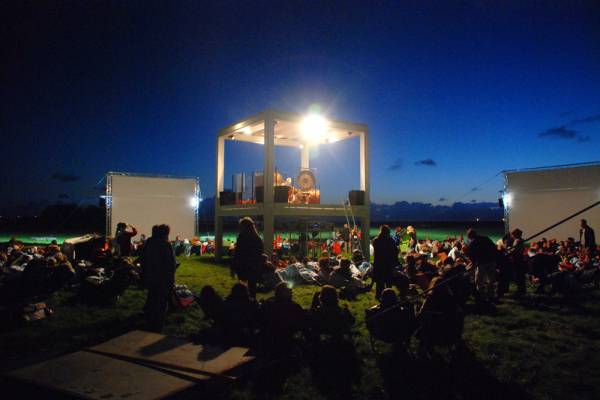 Lan Kimswert 2008 Harry Zwerver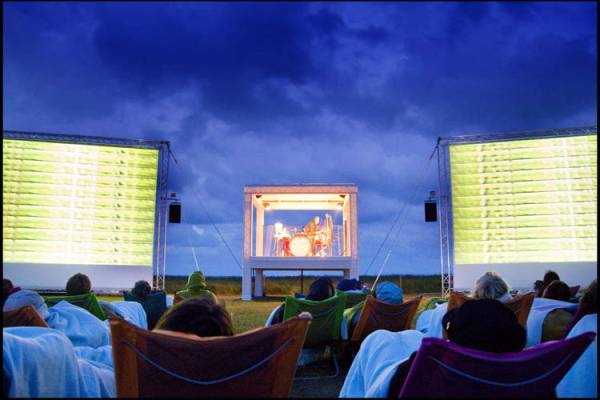 Lan Oerol Terschelling 2009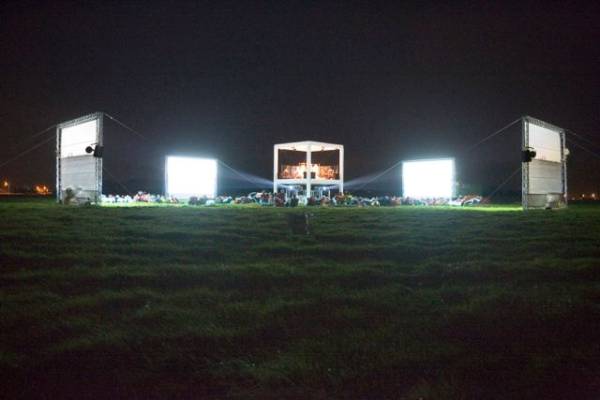 Lan Kimswert 2008 Siep van Lingen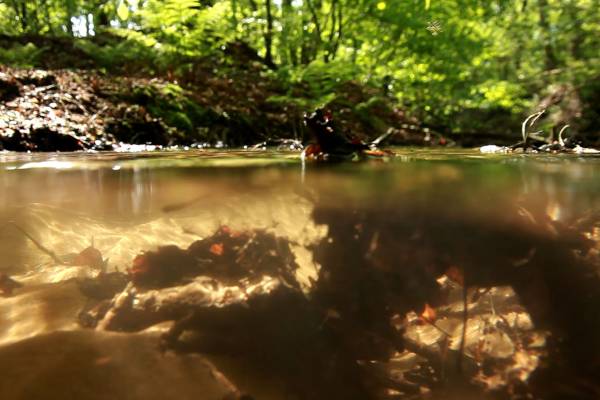 Still from Lan at Dinkeldafestival 2010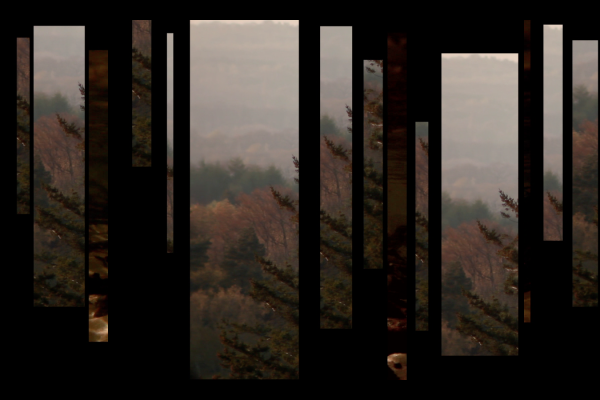 Still from Lan at Dinkeldafestival 2010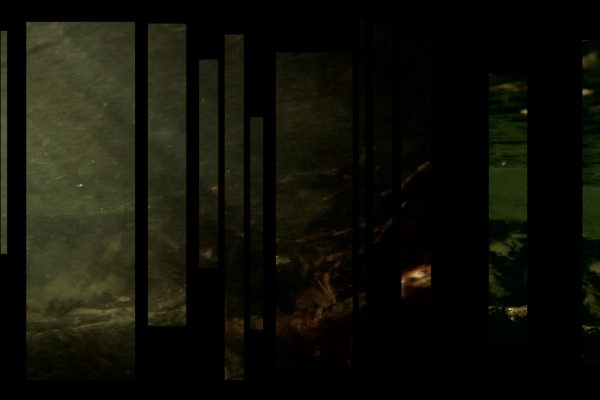 Still from Lan at Dinkeldafestival 2010
LÂN - the sound of a landscape
Sytze Pruiksma sees the landscape as a musical score. Over the years he developed an authentic way of playing that is characterized by a great attention for timbre, inspired by landscapes, nature and birds. Resulting in 2008 in his first solo project LÂN (Land), in which he translates these fascinations into film and music. He wrote an orchestral piece on the Frisian landscape, which he recorded with the Prague Philharmonic Orchestra. Together with filmmaker Herman Zeilstra he created a film, a compilation of footage exploring the versatile shapes and sounds of the Frisian landscape with an emphasis on its graphic qualities. Sytze uses these images as a musical score.
LÂN is performed outside, in the open field, with the film being shown on two huge projection screens with Sytze standing in the middle on a cubic stage that is filled with his percussion set up. The audience is sitting in front of him in comfortable long chairs under a fleece blanket, taking in the landscape that surrounds them while viewing the video projections and hearing the orchestral piece through a surround sound system with Pruiksma's live performance on top of it.
LÂN had its premiere in 2008 at the Frysk Festival in The Netherlands. Afterwards it was performed in The Netherlands at the Oerol Festival (2009) and Festival Simmerdeis (2009). In September 2009 LÂN had its international premiere on Governors Island, New York, with the skyline of Manhattan as a backdrop during the New Island Festival. In 2010 Sytze developed together with Herman Zeilstra a special edition for the Dinkeldal Festival in Overijssel (NL), called LAAND, in which they added a new piece, the 'Dinkeldalsuite', inspired on the specific landscape of the Dinkeldal area in Overijssel.


"LÂN mashes up music, nature and video, asking us to tune in to the sensory experience of the New York geography. It awakens our senses to the thrill of re-discovering a landscape that is isolated no more. A call to new awareness." (Randy Gener)
"The recordings of the Prague Philharmonic Orchestra with live additions of Pruiksma, is like the soundtrack of the landscape. Sometimes like Philip Glass, minimal, rhythmical, but also gradually more lyrical and fierce – sometimes you involuntary think of names like Smetana and Sibelius. You can experience this crossover production as an ode to the landscape. 'Lân' could also be called a poem, but without words – Pruiksma lets his heart speak. This is what Van Morrison probably meant with 'inarticulate speech of the heart'." (Leeuwarder Courant)